Support
Our range of support includes training, strategic consulting, project development, conflict resolution, the provision of specific skills and much more. We support you individually to increase your collective capacity to act.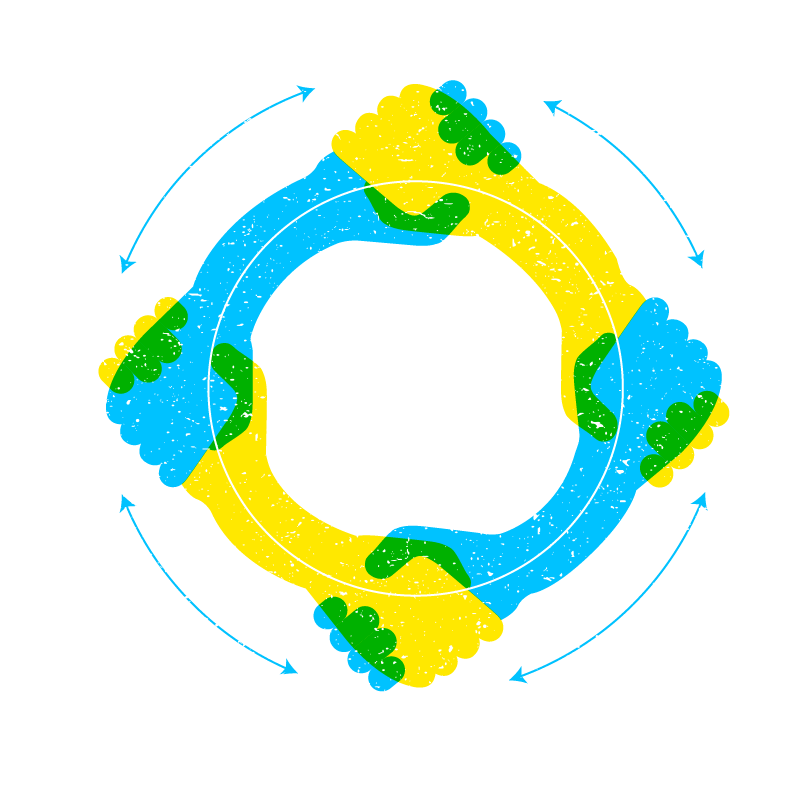 Trainings
Social movements are not only spaces of collective action, but also of collective learning. Mutual education and skillshares are elementary for this. Whether it is communication, social media work or community organizing, we are happy to help you if you want to expand your skills with specific trainings or workshops.
Through a cooperation with the ULEX Project, an educational center in Catalonia, we can also offer access to high quality trainings for activists and organizations.
Strategy Consultancy
What strategies help us for social-ecological systemic change? How do we adapt our actions to the changing social and political contexts? On request, we offer consulting and accompaniment to support you in these decisions. For this, we work together with experienced trainers who themselves come from movement. We are convinced that well-founded strategy development helps to achieve goals.
Intersectional Finance Hub
Banks, insurance companies and other big financial players finance the endless growth of fossil projects and profit from the destruction of the climate. They also stand for austerity policies and ensure that people do not have enough to live on. For local, global and migrant movements to confront these powerful opponents together, access to skills, tactics and information is needed. Whether you are working or want to work on fossil finance, reparations, debt, precarisation of life through financial speculation or similar issues, we support you.
Equipment
For a camp or similar you need infrastructure like tents, toilets, water pipes, a stage, shelves, electricity, flipchart stands, or other stuff? The collective "Infra United" tries to make such infrastructure available as commons and can be requested by email. They also try to promote the exchange of knowledge and experience in this area, for example through the InfraCloud and their network. Please include the hard facts in your request, i.e. what you plan to do for how many people and in what time frame, and how much advice you would like.
Conflict Moderation
Internal conflicts can be very stressful and cost a lot of energy. Conflict moderation is thought of too rarely and too late. External support can help you to grow as a group and to get rid of conflicts. That's why we support a network of experienced conflict moderators you can turn to.
Project Development
You have ideas for more elaborate projects, but are still at the beginning and would like some advice? You need a registered non-profit association for your new project and are wondering how to found one? And how to further develop your working methods and structures to be able to implement large projects in a self-organized way? We are happy to support you with advice and exchange of experiences.
Hands-On Support
Sometimes initiatives and projects need specific skills and there is not always enough time to acquire them on your own. That's why we provide and support programmers, web developers, graphic designers, film/photo specialists, translators and much more. Through our large network we can offer various practical support, depending on your needs.
Network Press Relations
We are currently building a public relations network together with people from social movements. The network is meant for mutual support, a learning togetherness and cross-movement narratives!